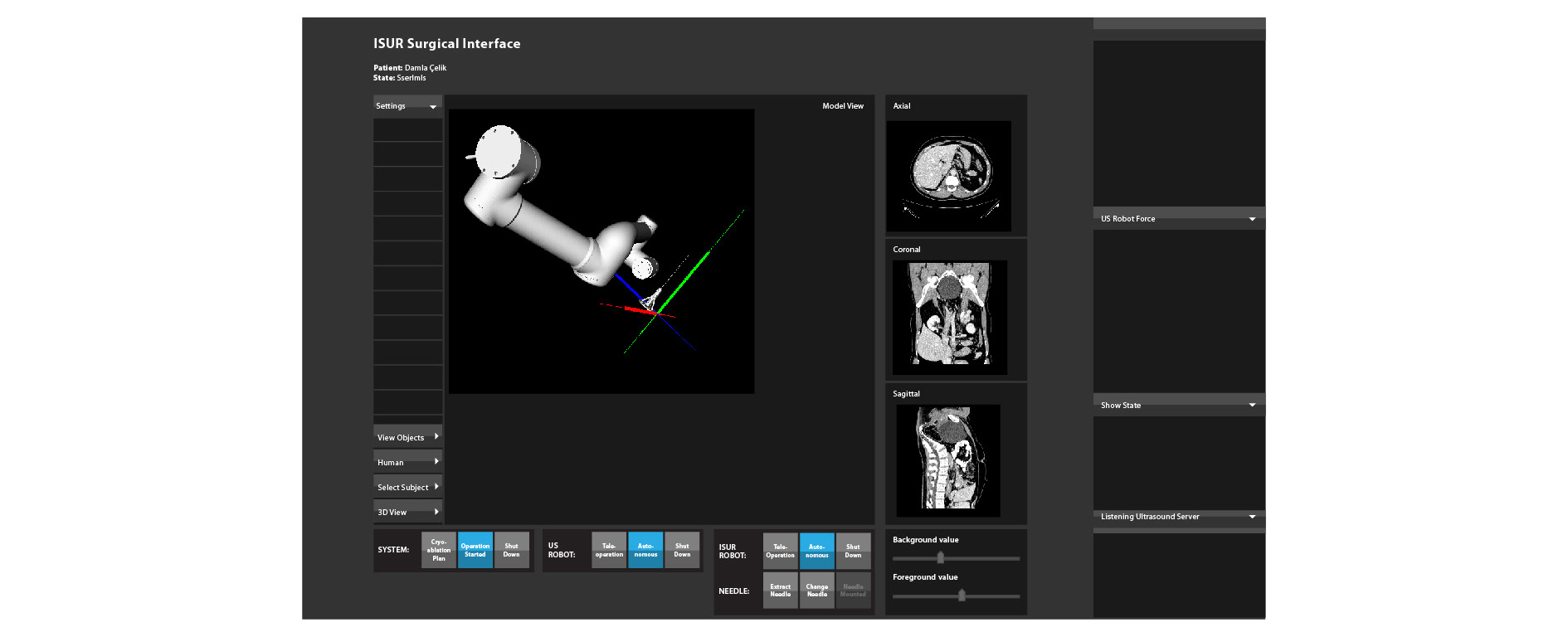 I have conducted participatory design workshops and redesigned the interface of the ISUR: Surgical Robot Interface. 

Intelligent SUrgical Robotics (ISUR) develops general methods for cognitive surgical robots capable of combining sensing, dexterity and cognitive capabilities to carry out autonomously simple surgical actions, such as puncturing, cutting and suturing.

Related Publications:
Yandac A. E., Cay D., Akgun G., Barkana D. E., "Exploring Design Criteria for Graphical User Interface of a Surgical Operation Robot". Computer Assisted Radiology and Surgery 27th International Congress and Exhibition (CARS 2014), June 23-28, 2014, Fukuoka, Japan
Yandac A. E., Cay D., Akgun G., Barkana D. E., "Insights from user studies for the graphical user interface design of a surgical operation robot". 8th International Conference on Interfaces and Human Computer Interaction (IHCI) best paper award.